Build My JUKE
Start by selecting a model.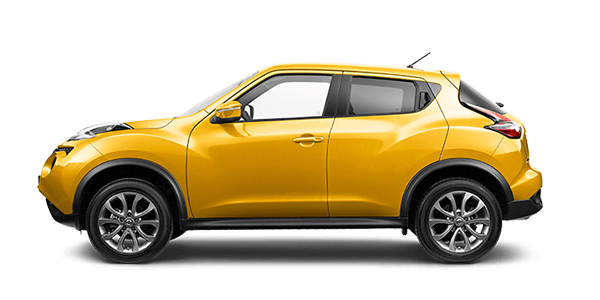 JUKE ST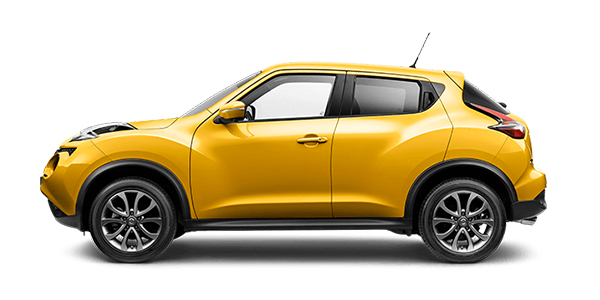 JUKE TI-S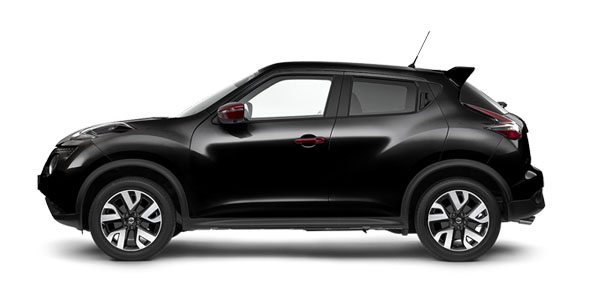 JUKE TI-S N-SPORT
Standard 1.2L 4 Cyl. Turbo Intercooled Petrol engine
Optional 1.6L engine
Standard 6-speed Manual transmission
Optional Xtronic CVT Automatic transmission
Bluetooth connectivity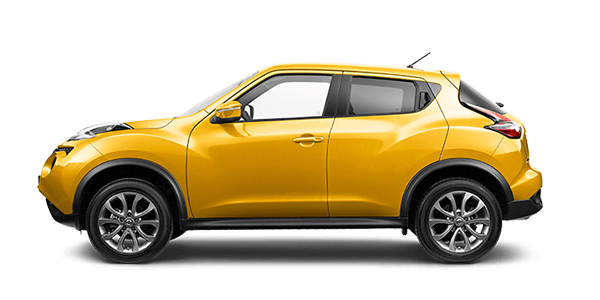 1.6L 4 Cyl. Turbo Intercooled Petrol engine
Standard 6-speed Manual transmission
Optional Xtronic CVT Automatic transmission
Satellite Navigation
Seats - Leather accented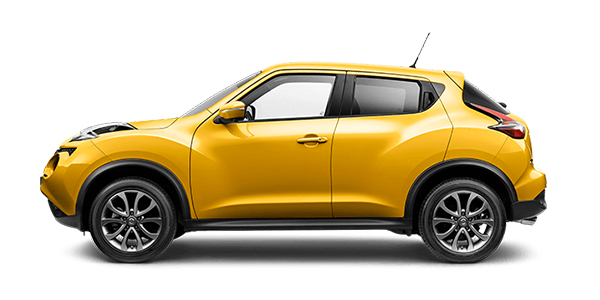 JUKE TI-S N-SPORT
| Features
1.6L 4 Cyl. Turbo Intercooled Petrol engine
1-speed Xtronic CVT Automatic transmission
17" Alloy Wheels
Headlamps - Xenon
Exclusive bumper accents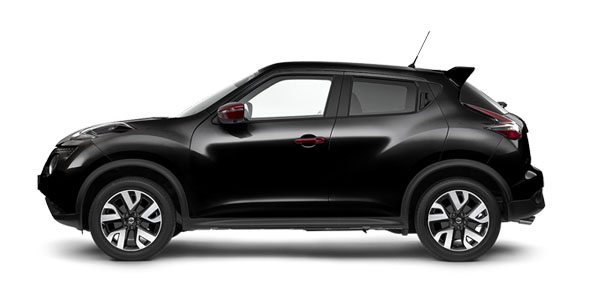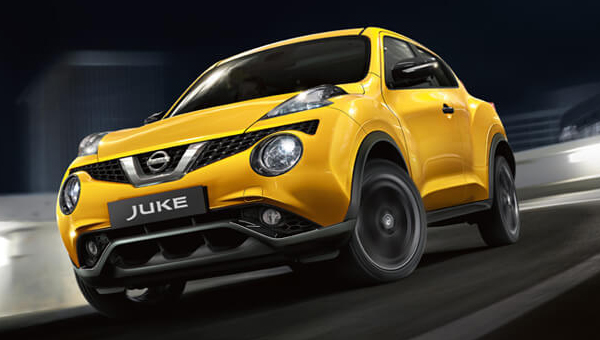 What if your crossover thrilled you like a sports car?
It's a lot to ask, but the nissan JUKE delivers big with a higher ride, quicker driving response, and a distinct ability to turn heads. This unique compact car gives you serious boost along with fuel efficiency and an innovative All-Wheel-Drive system that actually turns power into grip. Want more style? You can customise details inside and out, to make it unique to you. With the Nissan JUKE, you really can have it all.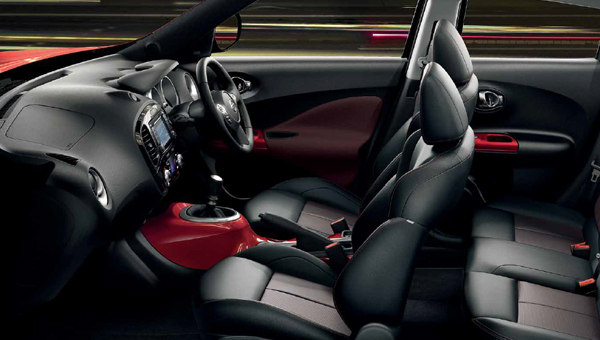 Interior thrills
Ready to ride? Inside the New Nissan JUKE, you'll find a pulse-raising centre console inspired by the radical lines of an Italian sport bike. Circular gauges help keep the controls, and your thrills, in check. And stitching on the seats and steering wheel ensure you're ready for a gripping performance.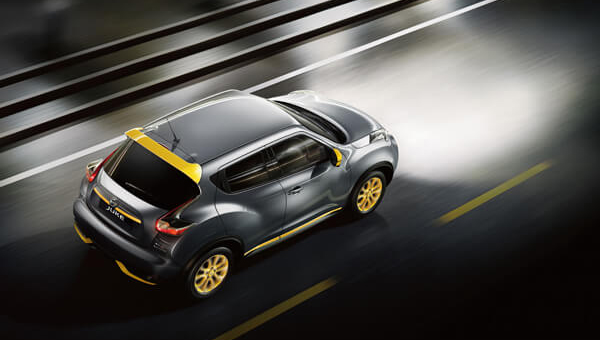 Choose to outperform
The perfect balance of power and efficiency is yours with the Nissan JUKE. Its most powerful offering, the 1.6L turbo-charged petrol engine, provides boost for greater low-end torque, and fuel-sipping economy with its compact engine design. Or check out the new 1.2L turbo-charged petrol engine paired with a 6-speed manual and idle stop/start technology. It delivers a torque-rich kick while cutting back on CO2 emissions. Of course, whichever engine you choose, driving fun comes standard.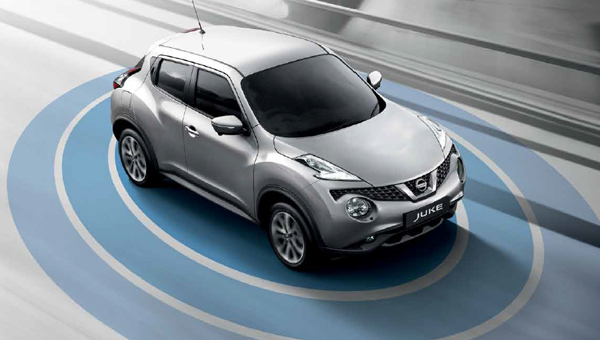 Surround yourself with confidence
Wouldn't it be cool if you had the confidence you need for every part of your drive? The Nissan Safety Shield® technologies are a comprehensive approach to safety that guides the engineering and development of every vehicle we make. Nissan is helping to protect you and yours by focusing on three key areas: keeping an eye on your vehicle's systems and the surroundings, assisting in handling unexpected situations, and helping to keep you safe in the unfortunate event of an accident.
JUKE Vehicles for Sale
See vehicles in stock and ready for immediate delivery. More vehicles are frequently added to our stock. Please contact us to find out more.
JUKE Accessories
See all accessories available to enhance and customise your vehicle.
Nissan JUKE Exterior accessories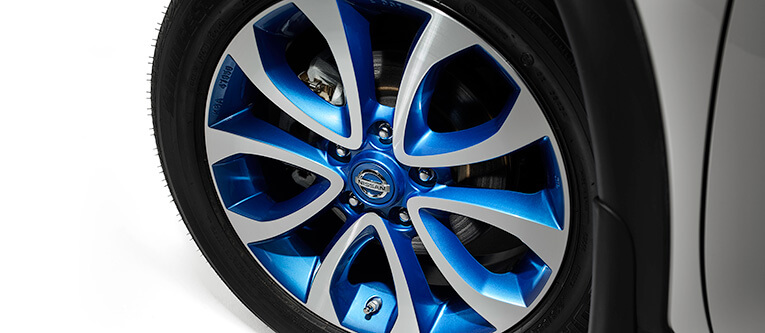 17" Alloy Wheels
All-weather Floor Mats (Front & Rear)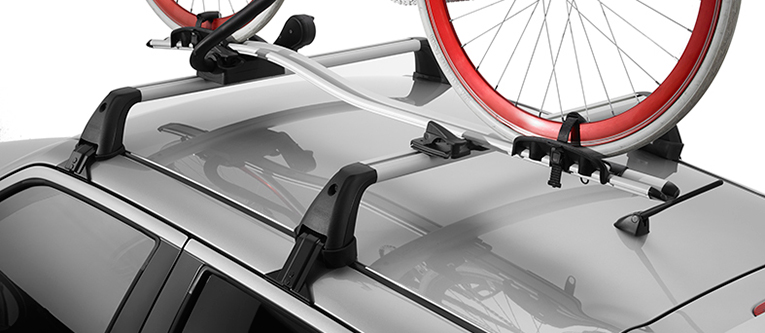 Bike Carrier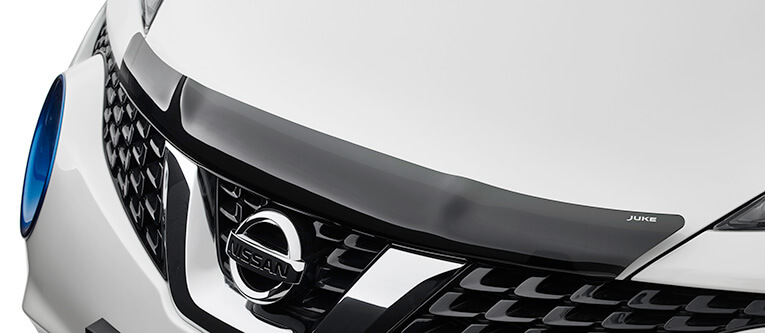 Bonnet Protector (Smoked)