Build My Patrol
Start by selecting a model.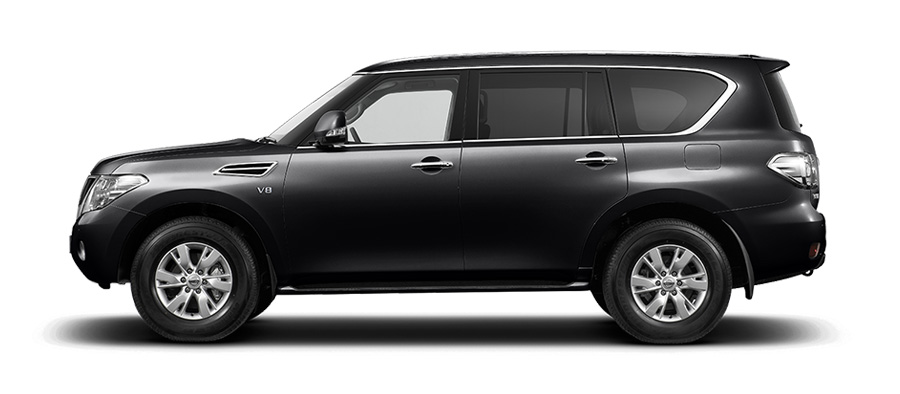 Patrol Ti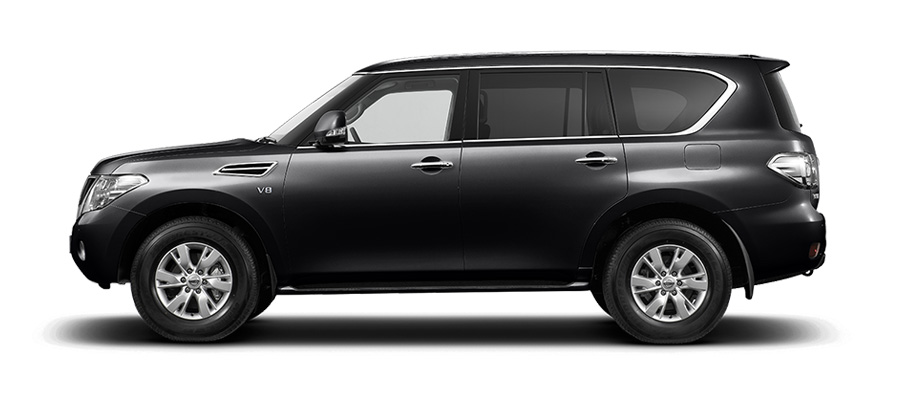 Patrol Ti-L
5.6L 8 Cyl. Petrol engine
7-speed Automatic transmission
Satellite Navigation
Two second row seat 7" entertainment screens with headphones and remote control
ALL MODE 4x4 with Multi Surface Selection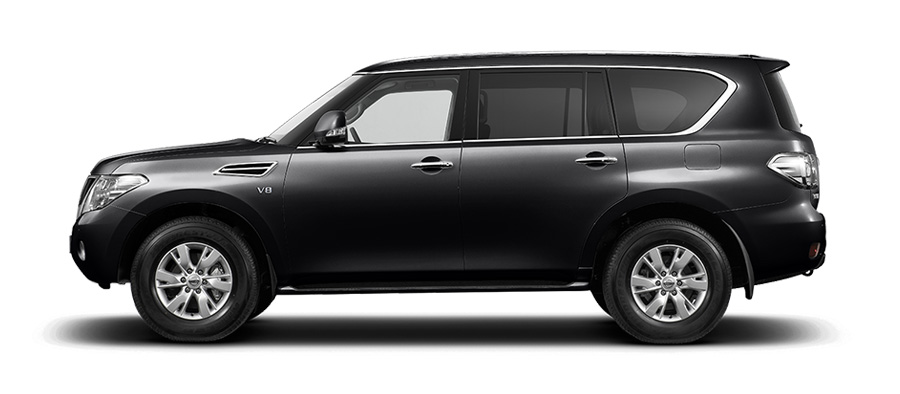 5.6L 8 Cyl. Petrol engine
7-speed Automatic transmission
Intelligent Brake Assist (IBA)
Lane Departure Warning and Prevention (LDW and LDP)
Nissan Anti-Theft System (NATS) vehicle immobiliser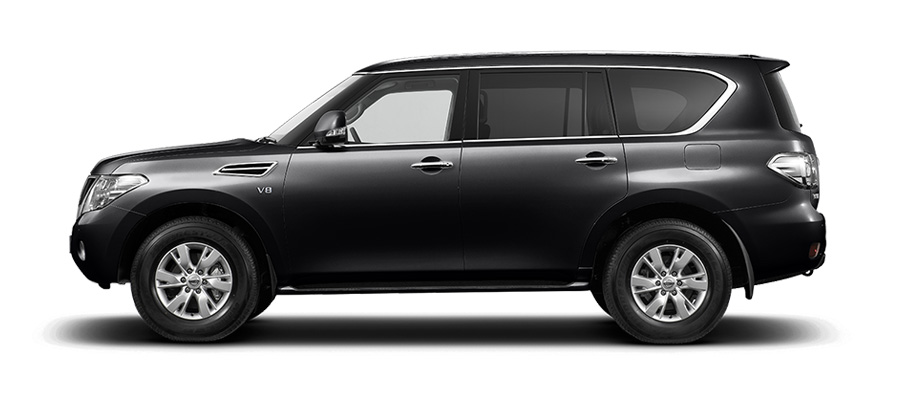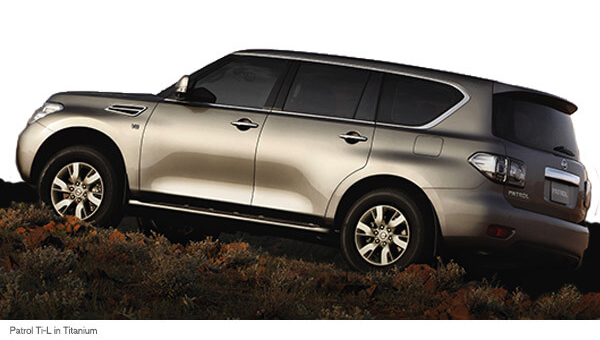 Beyond Power.
The new Nissan Patrol's VK56VD 5.6 litre V8 engine, an engine that's the most powerful in its class but still boasts remarkable fuel efficiency, lets you go where others don't dare. With its 298kW of power and a beyond exceptional 560Nm of torque, even the most unwelcoming terrain can be tamed. Go forth and conquer.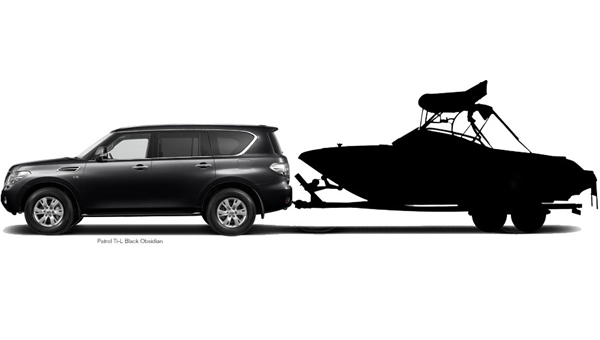 We've placed enormous weight on its ability to tow.
With its 3,500kgs of braked towing capacity, smooth acceleration, outstanding steering stability and positive handling you'll find the new Patrol delivers when towing even your biggest challenges or toys. Prepare to have your expectations surpassed.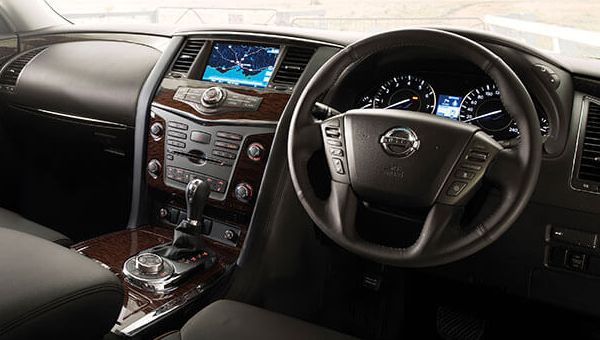 Innovation at every turn.
Innovative technologies launch the all-new Nissan Patrol firmly into the new age. Technologies that include the practical, the useful and the almost indulgent. Technologies such as the Satellite Navigation System (Ti-L model only), Bluetooth® connectivity, 7-inch multi-format screens in the second row (Ti-L model only), front DVD player, front 8-inch screen (Ti-L model only), push button start, climate control, music hard drive, Intelligent Key keyless entry system and more.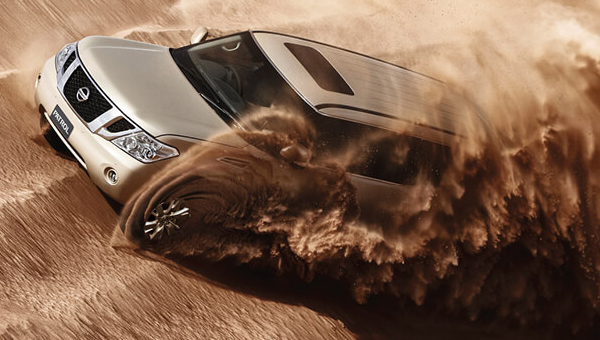 Stay grounded.
Both Ti and Ti-L models boast the state-of-the-art Hydraulic Body Motion Control (HBMC) suspension system. Acting as both shock absorbers and stabiliser bars, the HBMC system ensures you stay on the ground, even when you're off the beaten track.
Patrol Vehicles for Sale
See vehicles in stock and ready for immediate delivery. More vehicles are frequently added to our stock. Please contact us to find out more.
Patrol Accessories
See all accessories available to enhance and customise your vehicle.
Nissan Patrol Exterior accessories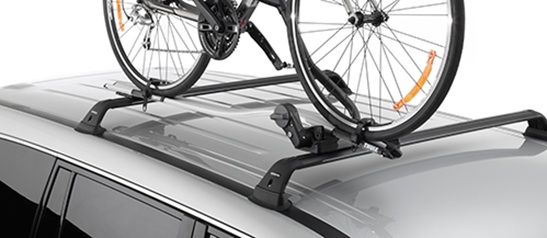 Bike Carrier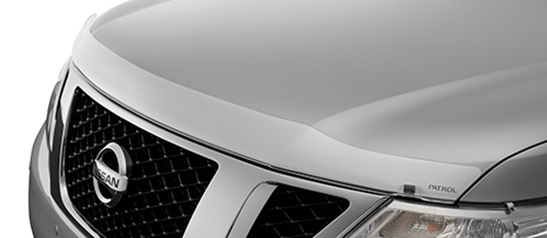 Bonnet Protector (Clear)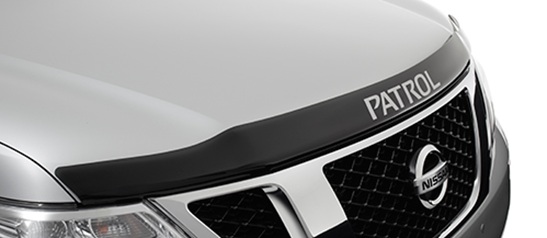 Bonnet Protector (Smoked)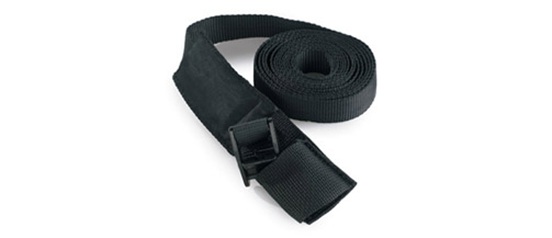 Load Strap